Are handicap passengers adequately informed about safety belt accesibility when riding public transportation? That question was brought to the forefront on November 13, 2007, when a handicapped woman from Traverse City, Michigan, was injured when she was projected out of her wheelchair when the public BATA bus she was riding slammed on its brakes to avoid a collision. The BATA bus driver acknowledged that although the bus was equipped with seatbelts for wheelchair restricted passengers, "she likely wouldn't have seen it". The big question is: Why not? Fortunately for the injured passenger, the Michigan No-Fault Automobile Insurance Act mandates that her medical bills be and other benefits be paid (depending on the facts, most likely by BATA).
On Tuesday, November 13, 2007, a 61 year-old handicapped Traverse City, woman was seriously injured while riding a BATA bus that stopped suddenly to avoid an accident. The injured passenger indicated she was not aware that the BATA bus had seats belts avaialble and this was confirmed by the bus driver, John Weaver: "The belt is located behind the spot for wheelchairs and she likely wouldn't have seen it, he said.".
The topic of handicap passenger safety is not new. According to the Department of Veterans Affairs, most accidents to wheelchair passengers occurred with them falling out of their wheelchair. In this regard, the report indicated in pertinent part:
"Most of the 1988 to 1996 incidents involved the rider falling out of the wheelchair or the wheelchair tipping over or moving during vehicle maneuvers. Only 6 percent of the incidents were reported to have involved a collision."
The study further indicates that more efforts need to be implimented to improve handicap passenger safety. In this regard, the study states: "[R]elatively few efforts have been undertaken to investigate and to improve transit bus passenger safety. Compelling evidence suggests passenger safety is not a high-priority concern given that the transit bus is one of the safest modes of transportation."
Aside from safety issues facing passengers on public transportation, like BATA, all such passengers qualify for benefits payable and mandated by the Michigan No-Fault Automobile Insurance Act [MCL 500.3101 et seq]. The operative sub-section is 500.3114(2). In short, BATA must pay benefits provided a passenger either (a) is not a named insured on a no-fault policy of his/her own; or (b) is not domiciled in the same household as a resident relative. All no-fault beneficiaries must give written notice to all applicable no-fault insurers of the loss within one year of the accident. MCL 500.3145(1). Further, all expenses incurred (e.g., medical bills) must be submitted and paid withing one year they are incurred; otherwise, the injured person becomes liable for the bill(s). MCL 500.3145(1).
For more information on this subject, please refer to the section on Car and Motorcycle Accidents.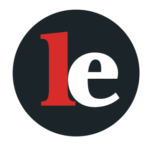 The Legal Examiner and our Affiliate Network strive to be the place you look to for news, context, and more, wherever your life intersects with the law.